We are Covid-19 compliant. For boarding and daycare, we offer only curbside dropoff and pickup. We will collect and deliver your dog to and from your vehicle. We are fully vaccinated and will wear masks upon request. If you are not vaccinated, please wear a mask.

All visits to your home are contactless. If you are home, we collect and return your dog, already on leash, at your door or from your back or side yard. We wear masks and require you to wear one as well. If someone in your household is Covid-19 positive, unforturnately, we cannot offer a home visit at this time.

Overnight stays are dependent on sitter availability. If you or a sitter test positive for Covid-19, the overnight stay will be cancelled out of an abundance of caution.
Your dogs enjoy cage-free outdoor play at our beautiful property. Grassy areas, zen garden, fruit and vegetable gardens and for the dogs who can't get enough water play, a gorgeous pool. Inside, they sleep in our dog den, separated into gated areas by size and temperament, with comfy sofa, dog cots and open crates with bedding for dogs who prefer to nest.
Per dog - $85/24 hours

Daycare included within the 24 hours period

Treats included (Client provides meals)

Towels and bedding supplied

Manners worked on every day!

Love included!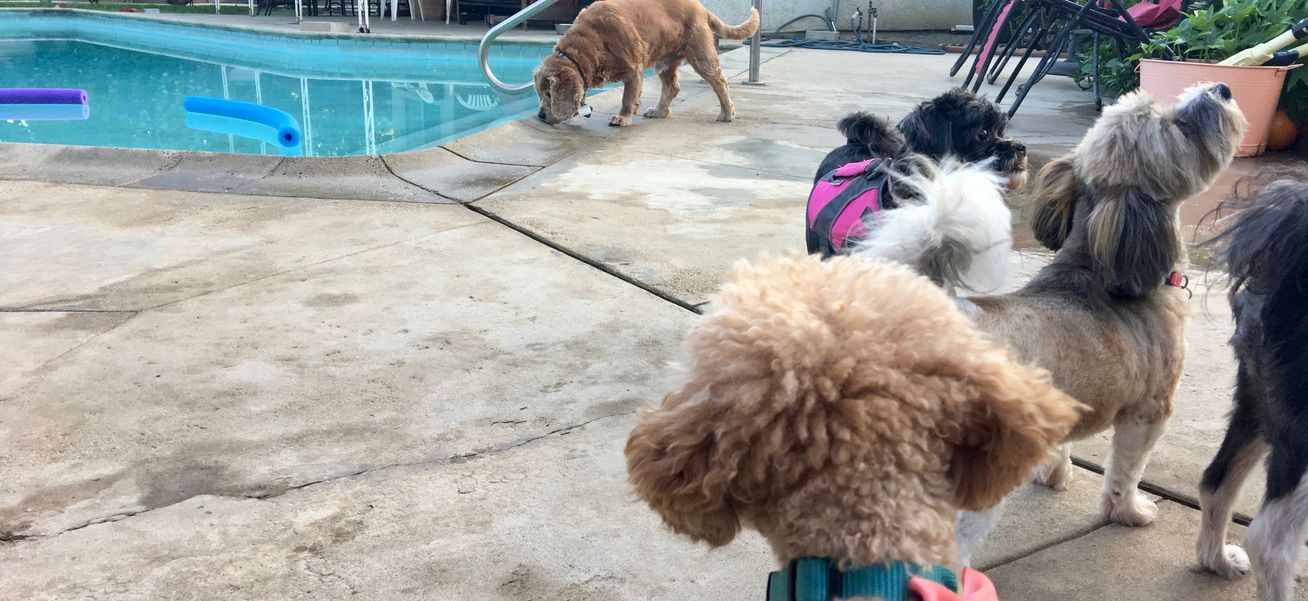 From $35 - Monday through Friday only
Whether you have a new puppy, an adolescent or a senior, our doggie daycare takes their stage of development in mind. Dogs are partnered in appropiate play groups, with toys, enrichment activities, treats and always lots of love! They'll come home tired and happy. Daycare available Monday - Friday (except on holidays - see below) by appointment only.
Up to 4 hours from dropoff (half-day) - $35 *

Up to 8 hours (full day) - $50

8+ hours within operating hours - $85
*For half-day, dropoff is between 8a-10a and pickup is between 12p-2p with a maximum stay of 4 hours.
Does your dog need a midday potty break? Or a full-on exercise walk? We've got you covered. Visits last up to 45 minutes (depending on your dog's needs) and walks range between 20 and 35 minutes. All walks are limited to your own family of pets so they can enjoy individual attention. *Please note: exercise walks are limited in temperatures over 95 degrees or in heavy rain. **There is a $5 surcharge North of Rinaldi, West of Fallbrook, 1 mile South of Ventura and East of the 405.
$30 - 1 dog

$35 - 2 dogs

$45 - 3 dogs

More than 3 dogs - rate to be determined

Meds administration in food, no additional charge (time specific or injectible - add $10/visit)
$30 (Up to 2 cats)

+$5 for each additional cat

Meds administration $5 additional per visit (n/c if added to food)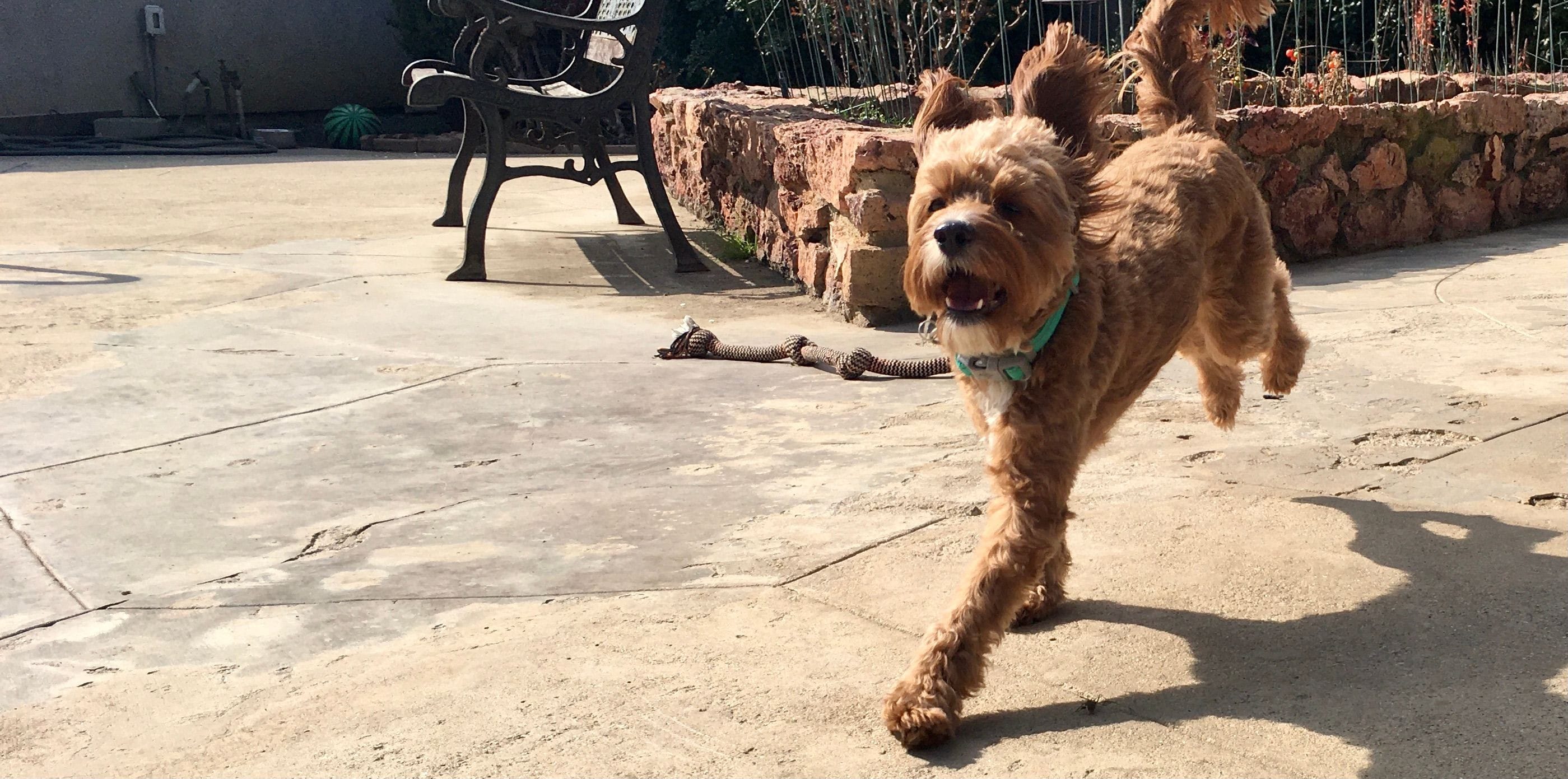 Petsitting (in your home)
A great option for when you prefer to have someone stay in your home rather than board. (Dependent upon sitter availability.)
$125/day includes dinner, overnight stay & breakfast (up to 2 dogs & 2 cats) and optional midday potty break

Additional charge for over 2 cats

Additional visits - regular visit charges

$140/day (3 dogs & up to 2 cats)

$155/day (4 or more dogs & up to 2 cats)

Vet visit - minimum charge $60 (add. $30/hr after 2 hours)

Medical administration - $25/day time dependent or injectible (such as insulin). N/C for oral meds in food

Note: We do not administer subcutaneous IV at this time
$10 surcharge for cat or dog visits/walks on the following holidays:
New Years Day - January 1st

Martin Luther King Jr. Day - 3rd Monday in January

George Washington's Birthday - 3rd Monday in February

Memorial Day - Last Monday in May

Independence Day - July 4th

Labor Day - 1st Monday in September

Columbus Day - 2nd Monday in October

Veteran's Day - November 11th

Thanksgiving Day - 4th Thursday in November

Christmas Day - December 25

New Year's Eve - December 31